PIPELINE RENTAL EQUIPMENT
N-SPEC
®
is the world leader in pipeline cleaning services and technology. Whether you turn to us for total pipeline service solutions or to rent our best-in-class equipment, our expertise and commitment to excellence is the security your company needs. Our rental equipment is the same equipment on which we rely on to deliver the safest and most efficient pipeline services in the world. N-SPEC® maintains a large inventory of rental pipeline service equipment including:
High Pressure Liquid Separators
Portable Filter Separators
High Pressure Injection Pumps
Fill and Test Pumps
Portable Pig Traps
Pig Rental
2" to 6" Chicksan Pipe and more

ELECTRONIC PIG TRACKING EQUIPMENT
PORTABLE COMMUNICATION DEVICES
• GEOPHONES DUAL PROBE TYPE W/25' CORDS
• 22 Hz CODED TRANSMITTER (ANY SERIES)
• CODED RECEIVER W/WAND
• SATCOM (PORTABLE) W/ANTENNA
• PORTABLE RADIO
N-SPEC® is a master distributor for Girard Industries and Enduro. We can provide you with the best pig for your pigging application. Provide us with the details of what you are trying to accomplish and N-SPEC® can deliver the optimal pig design at competitive pricing.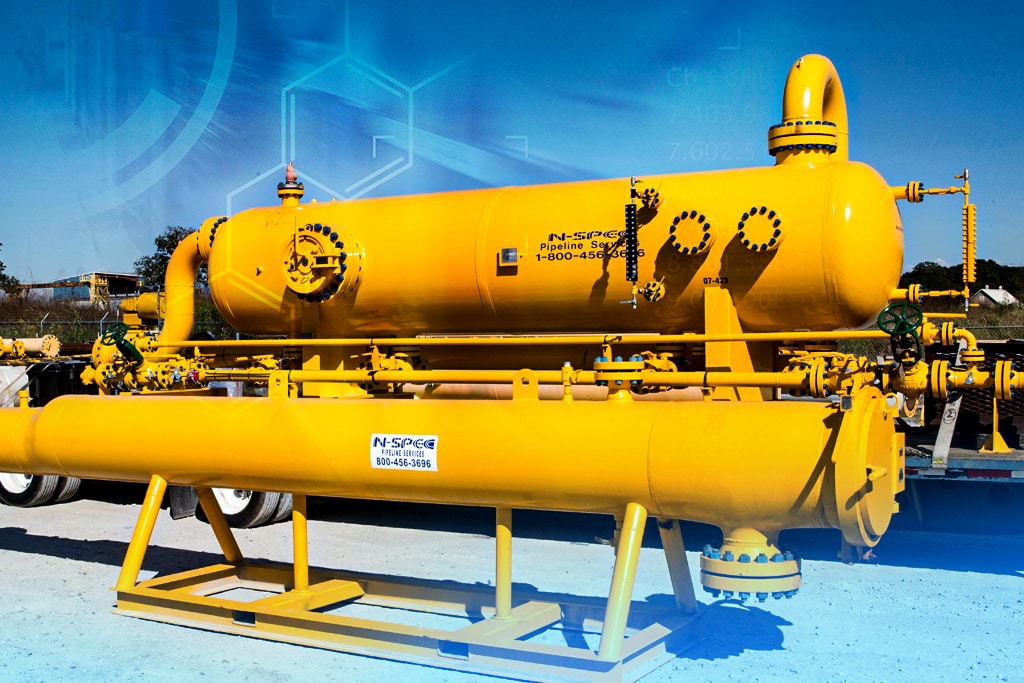 LEADING WITH PIPELINE RENTAL EQUIPMENT
Call your N-SPEC® expert to identify and reserve the right equipment for your pipeline services needs.