We provide hydrostatic testing for newly constructed and existing pipelines onshore and offshore. N-SPEC's hydrostatic testing services can be coordinated turn-key to include decommissioning services, off-line chemical cleaning for surface discharge of test water, filling, leak detection, corrosion inhibitors, biocide treatments, gauge plate and smart pig runs, drying services and re-commissioning services.
THE LEADER IN PIPELINE CLEANING
N-SPEC® Pipeline Services has been the leader in the pipeline cleaning industry since 1995. Our years of experience in pipeline hydrostatic testing and our commitment to excellence have allowed us to optimize our hydrotesting procedures, equipment and maintain the highest skilled technicians and supervisors in the industry. Coupled with our strategic locations, this allows Coastal Chemical to deliver the safest, highest quality and most responsive pipeline hydrostatic testing services in the United States.
ADVANTAGES OF N‑SPEC® HYDROSTATIC TESTING:
• Hydrostatic Test Coordinators: N-SPEC has dedicated project coordinators whom have extensive experience and knowledge in pipeline hydrostatic testing that will work with you from the estimating phase to the completion of the project.
• Hydrostatic Test Supervisors and Technicians: N-SPEC has dedicated crews whom are highly trained, experienced and knowledgeable to safely complete all phases of your next pipeline hydrostatic test.
• Hydrostatic Test Equipment: N-SPEC has one of the largest and most well-maintained fleet of hydrostatic testing equipment in the industry. What set's N-SPEC apart is our trailer mounted combination high volume filling and high pressure test pumps. N-SPEC also provides a completely enclosed hydrostatic test trailer that houses our instruments and personnel out of the elements during the hydrostatic test.
• Hydrostatic Test Report: N-SPEC's unique post hydrostatic test reports that are PE certified that the pipeline has been hydrostatic pressure tested in accordance with the appropriate code of federal regulations and the specifications provided by the customer.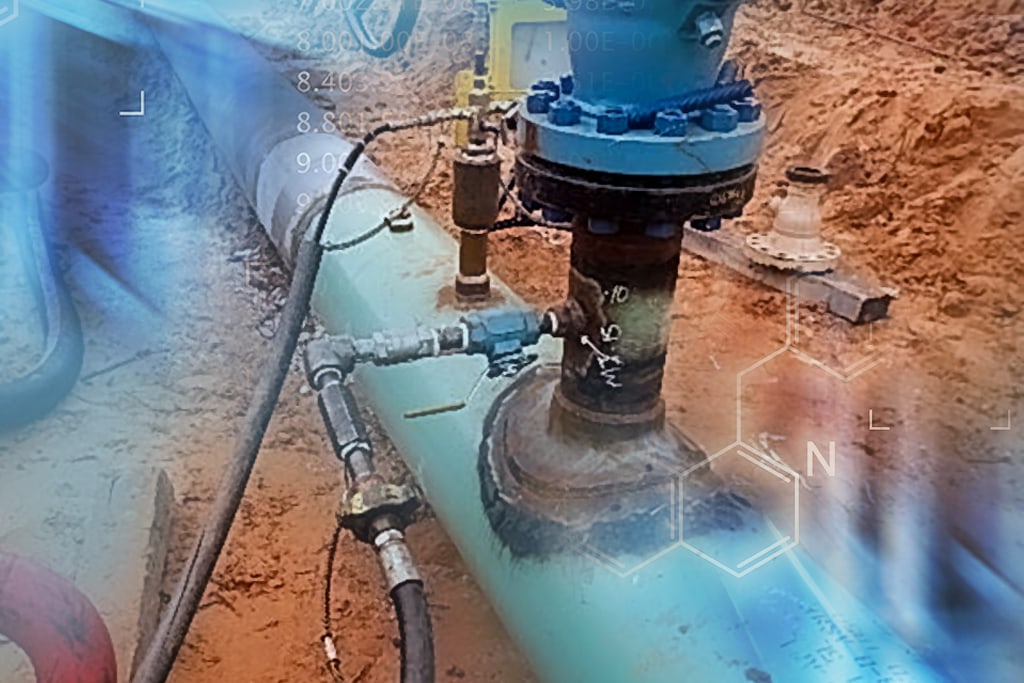 LEADING WITH HYDROSTATIC TESTING
Contact Coastal Chemical for your hydrostatic testing needs and experience safe, high quality and responsive service.