LEADING PIPELINE INTEGRITY SERVICES SINCE 1995.
Black Powder, Paraffin and other debris often found in pipelines can be difficult to remove with conventional pigging techniques. N-SPEC® Advanced Chemical Cleaners work by permeating and penetrating the debris, breaking the bond that binds the particles together, allowing them to be lifted away and removed from the pipeline.

N-SPEC® PIPELINE SERVICES IS COMMITTED
TO SAFELY PROVIDING SUSTAINABLE SUCCESS
TO OUR CUSTOMER, EMPLOYEES AND
COMMUNITIES ALWAYS.


SKILLED TECHNICIANS
AND LAB ANALYSIS
QUALITY PRODUCTS
AND TECHNICAL INSIGHT
The N-SPEC® Pipeline Cleaning Programs hinge on skilled pigging technicians and our In-house lab analysis. N-SPEC® starts with lab analysis of samples from your pipeline. It is a critical step that allows N-SPEC's skilled pigging technicians to determine the best suited N-SPEC® cleaning agents necessary to break down and mobilize the deposits. This process ensures the successful and thorough cleaning and maintenance of your pipeline. If necessary, our skilled technicians can assist in the repair of your pipelines as part of the cleaning and maintenance process.
Coastal Chemical delivers a broad suite of chemicals, services, technical support and logistics for companies seeking cost savings through the efficient use of quality products and technical insight. As part of Brenntag, the Largest Global Chemical Distributor, we have unmatched resources, long term supplier partnerships and product breadth to focus on servicing our customers throughout the United States.
SAFETY IS OUR NUMBER ONE PRIORITY
We have highly trained and experienced personnel, state of the art equipment, advanced chemistry and pipeline expertise. With N-SPEC® you can be assured that the job will be done right and in the most efficient manner.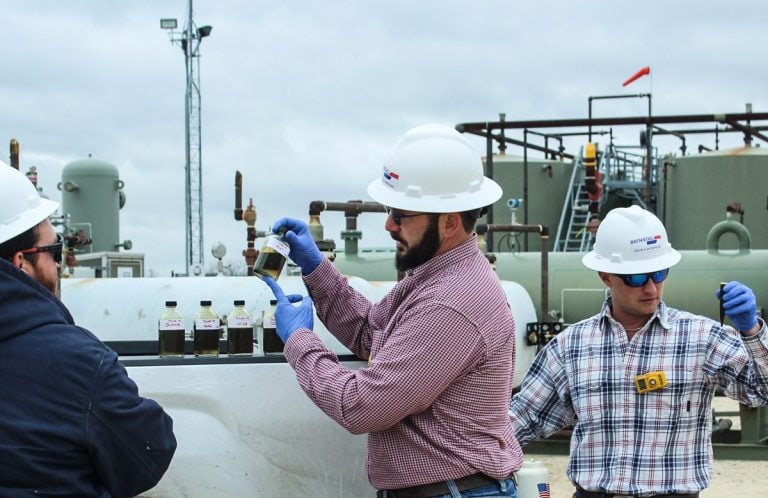 Filter Separator
Equipment Rental
Launchers & Receivers
Equipment Rental
WHEN YOU ARE TASKED WITH PROVIDING THE BEST POSSIBLE SOLUTION FOR THE INTEGRITY OF YOUR PIPELINE,
call N-SPEC® Pipeline Services "Best-in-Class" service provider.