N-SPEC® On-line custom-designed cleaning programs take advantage of our in-house laboratory, custom-designed equipment, superior cleaning chemicals and years of pipeline experience to provide the most cost-effective pipeline cleaning program possible without taking your pipeline out of service.

ADVANCED CHEMICAL CLEANERS
Black Powder, Paraffin and other debris often found in pipelines can be difficult to remove with conventional pigging techniques. N-SPEC® Advanced Chemical Cleaners work by permeating and penetrating the debris, breaking the bond that binds the particles together, allowing them to be lifted away and removed from the pipeline.
N-SPEC® PIPELINE CLEANING PROGRAM
The N-SPEC
®
Pipeline Cleaning Programs hinge on skilled pigging technicians and our In-house lab analysis. N-SPEC
®
starts with lab analysis of samples from your pipeline. It is a critical step that allows N-SPEC's skilled pigging technicians to determine the exact N-SPEC
®
cleaning agents necessary to break down and mobilize the deposits. This process ensures a successful and thorough cleaning of your pipeline. N-SPEC
®
also offers Mechanical cleaning services which incorporates running cleaning pigs with no enhanced cleaning chemicals or liquids. This can be performed either on-line or off-line and can be effective in certain situations such as liquid lines and gathering lines. It is also frequently used as maintenance pigging to keep lines clean. It is usually not the most effective pipeline cleaning method and especially in preparation for 
ILI
 tools runs. N-SPEC
®
has cleaning programs to remove debris commonly found in pipelines such as:
Black powder
Paraffin/Asphaltenes
Compressor oil
Salts/Scales
Lubricants & more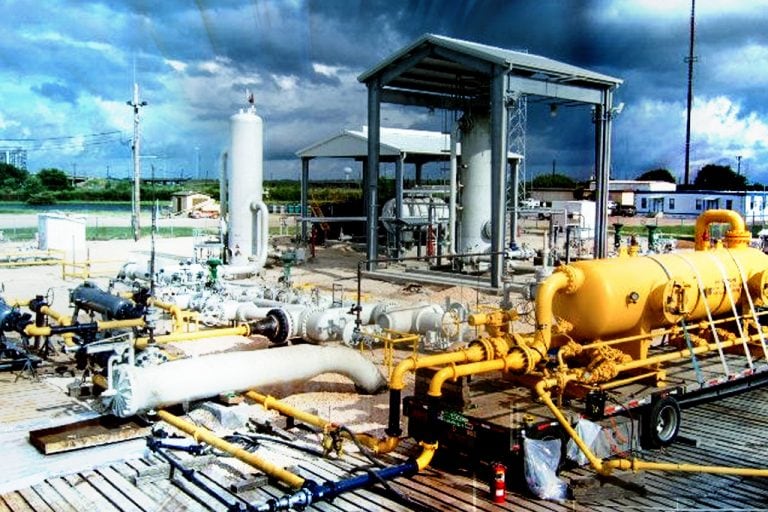 LEADING WITH ONLINE PIPELINE SERVICES
Contact Coastal Chemical to learn how our online pipeline services can improve your pipeline performance.